Bob Rothwell: An appreciation
Bob Rothwell: An appreciation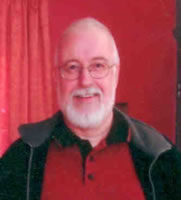 As you know, Bob Rothwell, the founder of this site, died suddenly in his sleep on Boxing Day last year, 2006.

To say it was a shock would be an understatement. Bob leaves his wife Sue, a sister, a daughter, two stepdaughters, one stepson, and three step grandchildren. I remember how happy Bob and Sue were at the arrival of their third grandchild in the summer of last year.

As you can see from other pages, Bob took early retirement from being a senior figure in the world of 'human resources', and took a course at the local college in computing. He soon became so advanced that they invited him to become a lecturer.

While he was exceptionally modest, Bob was also multi-talented – an excellent singer and a skilled musician (a guitarist – he played alongside Wayne Fontana and Herman's Hermits), a skilled woodworker (as I only learned after his death – he made some wonderful wooden cups) and I am sure he was accomplished at many other things he never talked about.

Apart from The Shadows though, his main passion after 'retirement' (I must put that in inverted commas for obvious reasons) was Dennis Wheatley, and for that we must all be grateful.

As you can see from other pages, Bob's mother (who went to his funeral, and died a few weeks after him) started him off, having been a collector herself, but Bob's real start came years later, when visiting Sue in hospital, he had to kill an hour or two downstairs, and found the hospital bookshop – replete with a few signed DW first editions ! That started him off again and there was no turning back – whether it be firsts, reprints, paperbacks, Herons or foreign editions or articles !

Although starting on hardbacks, soon paperbacks became a consuming passion and in the days before the internet, Bob and Sue visited just about every known bookshop between Peterborough and Hay-on-Wye (I'm tempted to say John O'Groats!) looking for new editions and making discoveries on a regular basis.

Bob created a website about DW paperbacks shortly afterwards, and not long after, the fully fledged website, with contributions from Richard Humphreys of both material and text, was born.

Bob continued to search far and wide for obscure editions and reprints for the rest of his life, with one of his personal highlights being a trip with Sue to Sweden to meet up with Iwan Morelius and his wife, from which he came back laden with foreign editions.

Bob made friends with many others, and for a whole host of people, the art of letter writing (but now using emails) came alive once more. A whole network of people with diverse interests was formed – all sharing information and enthusiasm about a variety of subjects, but underpinning it all was a love of all things 'Wheatley'.

I know from the tributes that have been pouring in (I printed out about twenty pages of them and handed them to the family at the funeral) that I am far from alone in having found that the DW email correspondence became an important part of my leisure activities. I hope we will all continue with it !

My own contact with Bob came about by chance – I was looking up Dennis Wheatley on Google, found Bob's website, and found a quote from an item in my own collection. The first tentative email was followed by many more in quick succession.

Bob and I and our families at last met about a year ago – we were reluctant to meet in case we didn't hit it off, and it spoiled our email relationship – but we needn't have worried – for both of us and our families, it was as if we had known each other for ages. I know others who met Bob felt the same way.

For me, the culmination (although I didn't know it at the time) was a joint trip to Lymington – Bob and Sue, me and my family. Bob was far more up on Roger Brook than I am, and he had mapped out all the places Roger had visited – we found several, and we finished the day with a trip to the wavy (sorry, serpentine) wall.

A happy day – I still find I wait from time to time for the phone call, or want to send Bob an email about the latest news. I am sure scores of others feel the same. Many have said so.

Bob will be sadly missed. He was 63 when he died.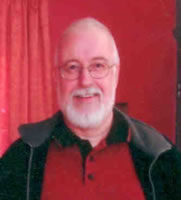 Charles Beck

March 2007
This page last updated

Copyright © 2002-2006 Bob Rothwell. 2007-2021 Charles Beck.
back to Contents