| | | |
| --- | --- | --- |
| Dates | Address | Reference On Maps |
| 1945 - 1968 | Grove Place, Lymington, Hants SO41 | L* |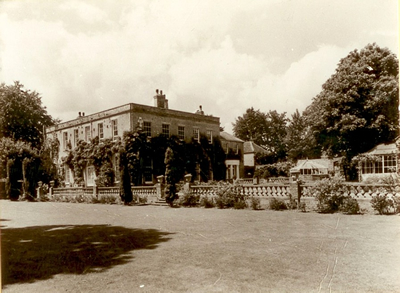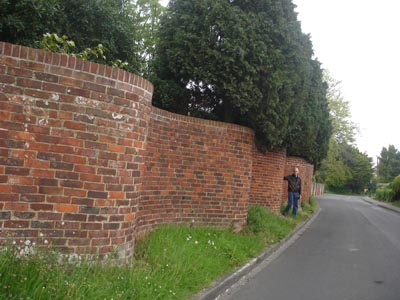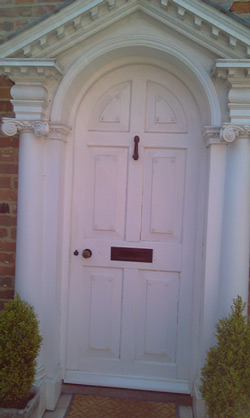 DW bought Grove Place early in 1945 with the aid of a £5,000 loan from Hutchinsons.
It was a square, two storeyed Georgian mansion of modest size a short distance from Lymington High Street, and was built around 1770. Attached to its back was a Jacobean farmhouse about a century older which made a self contained home for his staff.
Grove had a spacious hall, four reception rooms and six bedrooms plus ample kitchen quarters and three bathrooms. All the main rooms were large and lofty with tall windows, and the house had some four acres of gardens.
DW ran into potential trouble when he redecorated the house. There was a wartime regulation that no more than £50 should be spent on redecorating a house, but this did not stop DW from spending £1,100.
DW wrote about thirty of his seventy odd books at Grove, but when not working or travelling, he spent time on one of his other interests – building with bricks. He built a host of walls, arched entrances and a sunken garden, but only one example of his handiwork remains.
When he left in 1968 it was in the hope that the house would be taken on and cherished by someone who would appreciate it as much as he had, but sadly this was not to be. It was allowed to fall into a state of severe disrepair, and in the end it was demolished and a score of modern terraced houses were built in the grounds.
All that survives is the serpentine wall that DW built along its boundary with Church Street.
A sad end for what was probably DW's spiritual home.
That DW was enormously fond of the house, which featured in his Roger Brook novels as Roger's father's home, is illustrated by the care he had lavished on the sumptuous photograph album in which he housed all the photographs he and his family took of the property as well as its various inventories. This huge volume was specially created for him by Sangorski and Sutcliffe, and was designed to match in appearance the specially bound copies of his books that they crafted for him as each new book came out. The existence of this photograph album was completely unknown until it turned up with some other Wheatley material at a London auction in January 2020.
References : 'Drink and Ink' pages 232-5,242,243,252,257,258,261-4.
For more information on the remains of Grove, and for details of other places of DW interest in the Lymington area, please see the 2011 Field Trip Report.