Latest editions





'Century of'
omnibuses


Wheatley's Own Copy
of
'A Century of Horror Stories'

This is Wheatley's own copy of the first of the two
Hutchinson anthologies that he edited.
On the front free end paper are the signatures of a number of
the contributors.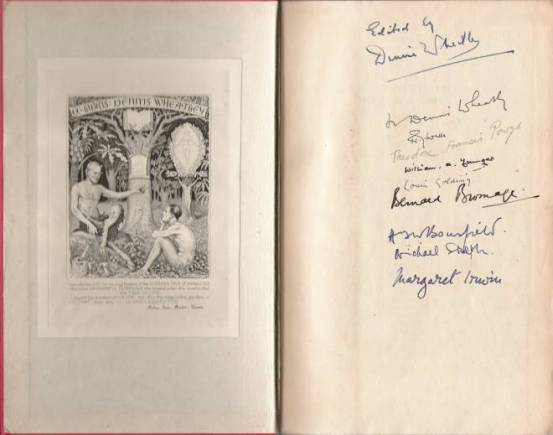 Edited by Dennis Wheatley


To Dennis Wheatley
H.G. Wells

Theodore Francis Powys

William A. Younger

Louis Golding

Bernard Bromage

H.T.W. Bousfield

Michael Joseph

Margaret Irwin


On the title page
Wheatley has written the following: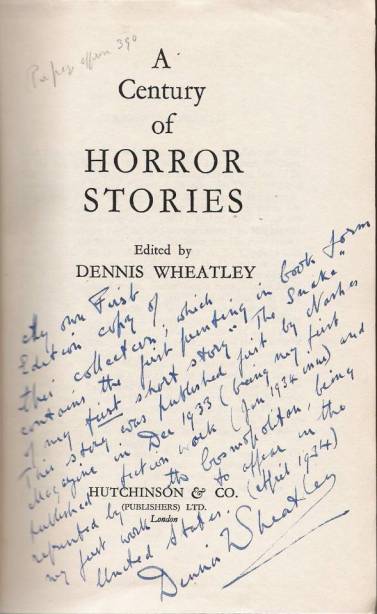 Wheatley was notoriously forgetful where dates were concerned, and those given here are a year out!
'The Snake' was actually published by Nash's Magazine in December 1932 (January 1933 issue), and in the U.S.A by Cosmopolitan in April 1933!
This page last updated Copyright © 2002-2005 samsbooks.